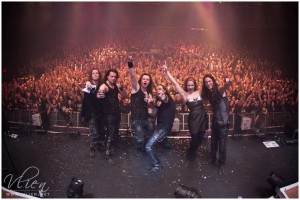 God Bless Youtube!
Thanks to the modern age of technology that we live in I was able to see the Epica album release show which I missed on Friday. It's NOT the same as if I would have experienced it myself, but at least I got to see what my friends/fellow Epicas got to enjoy.
It seems like I missed out on A LOT!!!! The show was GREAT!!!
Musically the band always sounds good. Simons also sounded impeccable. The stage was very artistically decorated and Simone's stage outfits – although kind of not her usual style – were great (for the most part).
Although the stage and performance was great I did noticed that something was missing:
Where was all the fire and pyro/firework effects? Yes there were a few, BUT I expected more.
The show which I attended in Paradiso, Amsterdam, NL last year had LOTS OF MORE fire(works) effects. I guess 013 maybe just isn't that safe for that much fire effects?!.  Paradiso is a former church building and had a very high ceiling so it's probably a lot less dangerous to shoot fireworks in the building, unlike 013, which has a lower ceiling. But 013 was picked as a venue for the release show, because it can accommodate a lot more people and from the looks of it the show was SOLD OUT!
But as I already said, besides the fire effects missing, the show was GREAT!!!!
PROS
Sold out stadium
New stage decorations
Coen has a cool new keyboard stand
Ariën's drumset bears the album cover/artwork
All band members had cool new outfits
Simone sounded great and nailed the songs
Mark really knows how to bring the crowd to live
The background dancers during Requiem for the Indifferent and Serenade of Self-deconstruction were very enchanting
Serenade of Self-destruction ended with a great shower of fireworks
They performed a few Epica classics such as Cry for the Moon and Consign to Oblivion
CONS
Looking at the videos I did notice a few minor errors, such as:
Simone had a minor wardrobe malfunction during Storm the Sorrow
During the song Consign to Oblivion the fire started shooting too early. It usually starts when Mark sings: "LOW…. LOW…. To the ground we feel brave".
At one point the fire started a few seconds before he was at that line.
During one of the songs, forgot which one exactly, Simone was suppose to sing, but didn't until the second line. Either she forgot that her part was coming up or she did that on purpose.
Also I'm not sure if I liked all Simone's stage outfits.
The very first dress was very "Sharon den Adel". It looked very similar to the dress Sharon wore during the Black Symphony  concert in Ahoy Arena, Rotterdam –  which is filmed on DVD. Also with that dress it seemed a bit hard for Simone to fully perform as she usually does. Good thing she changed her outfit after a few songs.
Just a few minor, insignificant things that I noticed while watching the YouTube videos, so don't mind me being a bit too critical. I'm sure that if I was actually there I wouldn't have noticed those things, because I would have been too busy being exciting, taking pictures or singing along as loud as I could. 🙂
Click here to see the setlist of all the songs that were played on Friday.
Below is a video of the song Serenade of Self-destruction.
It's on of my favorite songs on the new album and probably one of the highlights of the show. Great performance.
—————————————-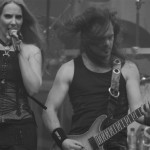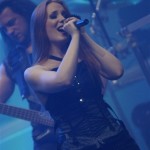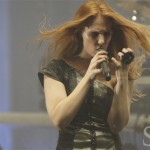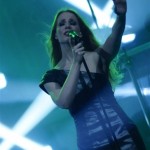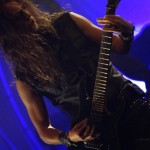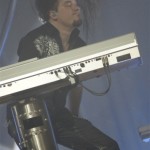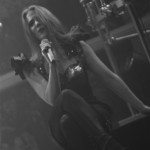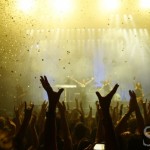 Click here
to see more photos by McSharQ Photography