Date: February 5, 2016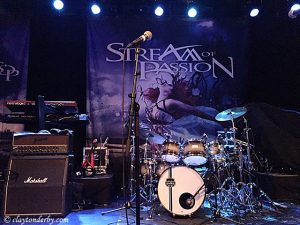 We started the next day off by grabbing lunch at this Turkish restaurant where I had a good "kapsalon" after a long time. There wasn't much we did besides just wander around the city.
Later that evening I had to be in Hoofddorp for a Stream of Passion concert.
This was my second SOP concert, but also my last, because later that year it was announced that the band was about to disband. That was not known at the time, but it was a great show.
Not too crowded, which made it better for the band to engage with the crowd. I also saw a lot of my Dutch concert and Facebook friends at the show and it was also nice to meet the band after the show again. I have to of the members on my Facebook, so I think the recognized my face.
Farid and Ryan weren't at the show, but they picked me up and dropped me off before and after the show.