Another reason for me to be in Amsterdam, not during the winter…. Was for the Amsterdam Pride.
I have heard so many people talk about it for years, but I had never experienced it. As said before, this is not during winter and I hate warm weather so I never really felt the need to travel.
But okay, we have to try (almost) everything at least once right? So I decided to do it now.
Well I can keep this blog very short and say that this was WAY beyond what I expected and such an AMAZING experience. OH… MY…. GOD!!
MILKSHAKE FESTIVAL
It all started with the infamous MILKSHAKE FESTIVAL. The tickets for this festival get sold out faster than a Beyonce concert ticket sale, so I had to use Ticketswap to hunt down a ticket. As soon as I received a notification that one was available I immediately purchased it and I do not regret it.
See I heard a lot about this festival, but it was BEYOND my wildest dreams. MILKSHAKE festival really brings out all the boys to the yard. As I am writing this in 2021 I cannot even imagine being cramped in a park with so many people… mostly half naked… but m'okay it was fun.
There were so many stages and I basically went to all. Different kind of music for everyone's taste. I came across many of my Amsterdam friends. And also quickly lost the ones I was with, but he I had fun and didn't care. I found them later again and we had fun again.
Let me quickly try to set the tone: Rupaul's Drag Race mixed with the Met Ball on STEROIDS!! I don't even watch Rupaul, but I have an idea what that show is like. It was like that. It was a whole lotta fun. I wouldn't mind going again. See below a few images to get an idea of how it was.
THE PRIDE PARADE
One of the highlights of Pride in Amsterdam is the mega canal Pride. This is where there are many commercial boats floating around all bedazzled and shiz; each one trying to outshine the other. I have seen this in pictures, but in real life this was beyond my imagination.
I also saw a lot of (semi) famous people. Including 2 guys I follow on Instagram.
I was sitting in the water on a boat near the side. The boat was my friend Anil his sister. He invited his friends, including me to have front row view of the parade. We had super fun and afterwards we went to sail around the canals of Amsterdam.
PRIDE PARTIES
Right after the parade there were so many parties everywhere in the city. I went home to shower, change and eat and went right back to the parties. The biggest one I went to was on Dam Square. It was free, but they only let in as many people they could fit. OMG this was an amazing show.
I remember even drinking wine straight out of the bottle of a total stranger. And as I am writing this in 2021, in the midst of a global pandemic, I am thinking: OMG NASTYYY, but at that time it was fun.
Let me not even start with the hottie that was dancing next to me that had all my attention… I will not go into further details, let's just say we both had an amazing time on the Dam Square and we never saw each other after that night again.
The parties didn't stop there. There were so many more. I even skipped the one in the famous pink street as it was TOO crowded and I already had enough.
The next day there was another party in Dam Square and Mel C – Sporty Spice – was going to perform. Since she is my favorite Spice Girl I was totally fanning out. She didn't perform many songs, but it was still super amazing to see her live.
I also had one of my best friends from Suriname, Q, during that period in Amsterdam. We went out a lot, went to the parade on the boat also and we just had a jolly amazing time. And cannot wait to have to experience this again.
PRIDE Amsterdam truly was one of my favorite times in Amsterdam. One I will not soon forget.
---
I want to dedicate this post to my dear friend Anil Jagdewsing, that suddenly passed away a few months ago. The pride parade probably would not have been the same if he didn't invite me to be on the boat with his sister. Dear Anil, wherever you are I am sure it's super amazing there thanks to your humor and lust for life. And I am happy that you are with the love of your life. I miss you, and until we meet again!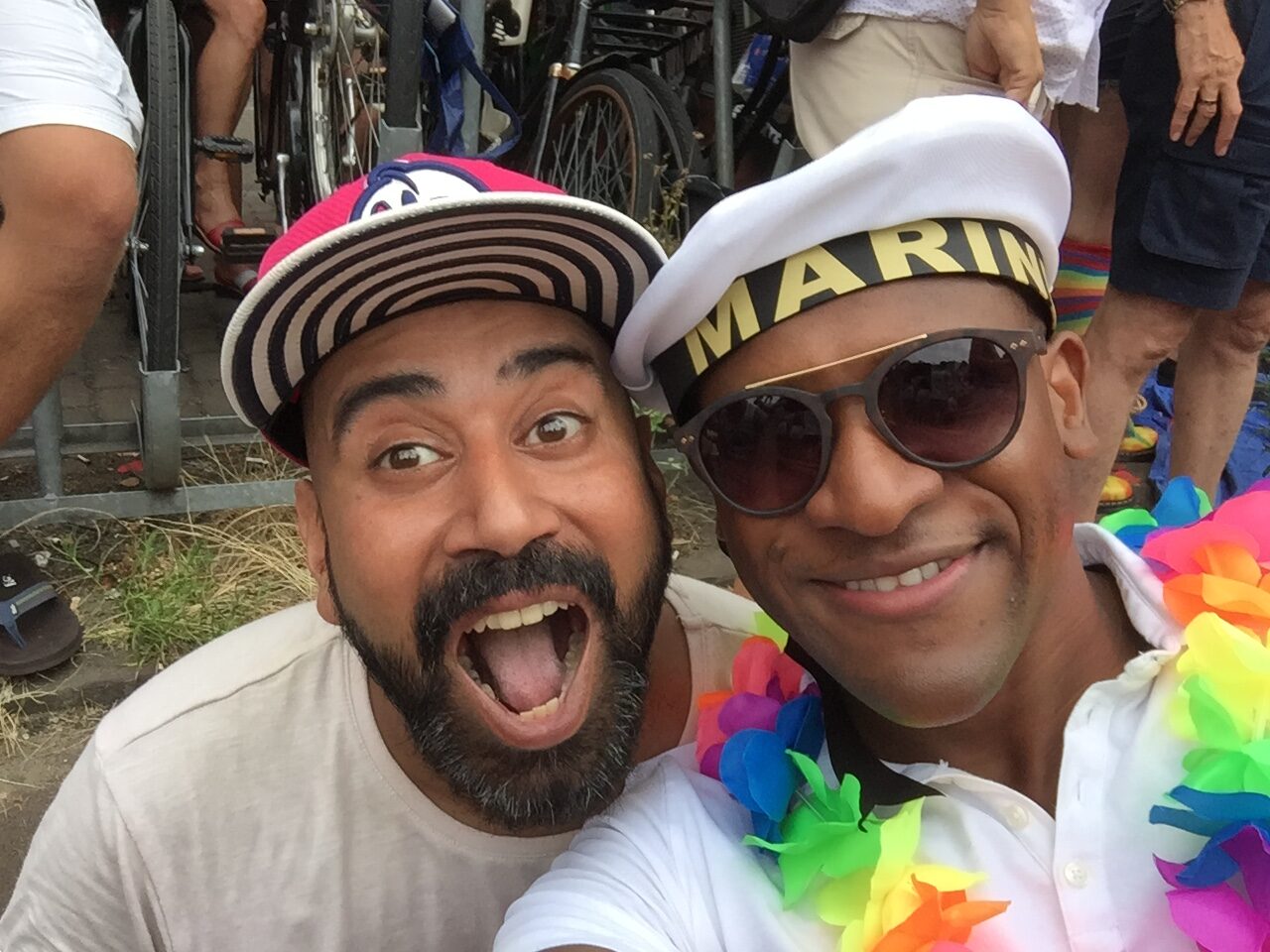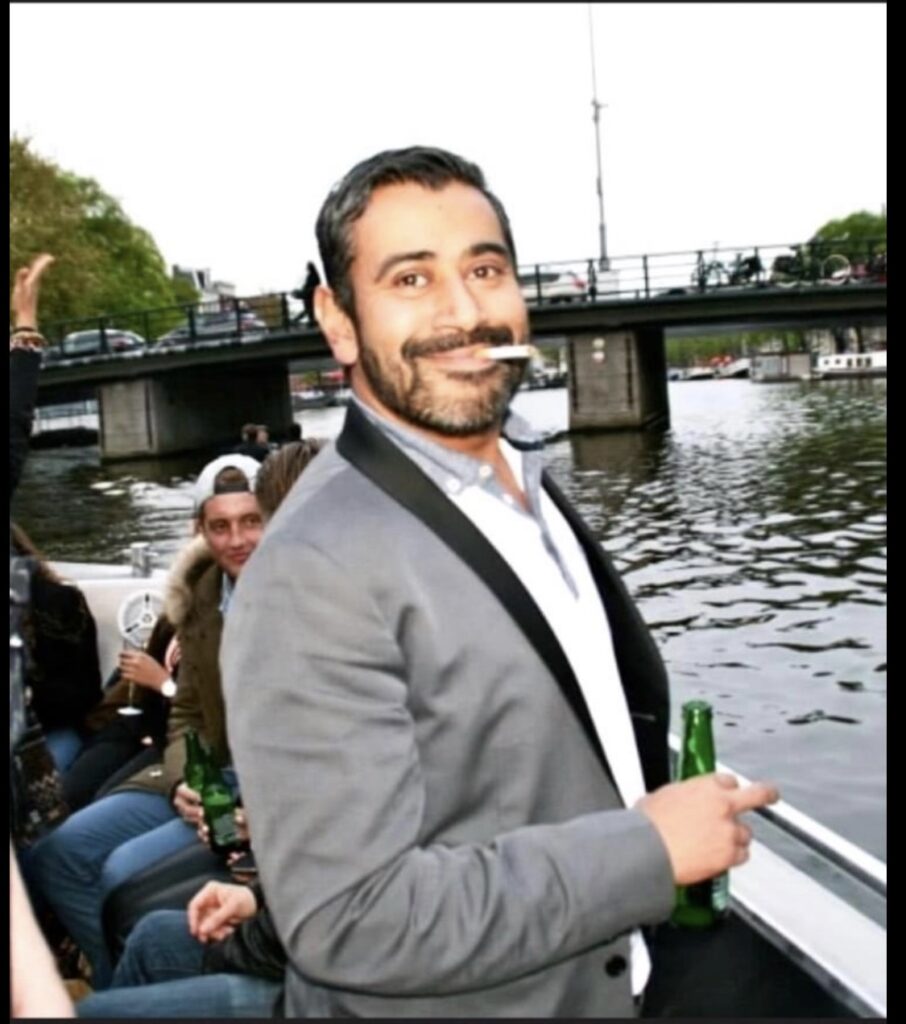 I do not own the rights to the last photo, but I love it!