It's already March and I haven't taken the time to write about how 2018 was… I guess I was procrastinating, because saying goodbye to 2018, meant I needed to say goodbye to YOU!
Who are "YOU"? Follow me down the rabbit hole to find out…
---
30th Birthday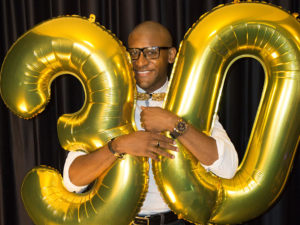 I stumbled into 2018 fully focused on my 30th birthday which was on February 1st, but I had the party on February 2nd. I have already fully written about that, so you can read that and see the pictures if you haven't seen them already. That was certainly a lot of fun, but also very stressful at the same time to prepare the event. When that was over, I was ready to see what the rest of 2018 had to offer me. Little did I know that this was only the beginning of the ride.
Love
About a month after my birthday…. On St. Patrick's Day I was invited to a party of a friend and his family… on that very pleasant – and mostly drunk – night…. I contacted this Brazilian hottie for a hookup, but that hookup, swiftly turned into something more, because what was supposed to be a one-night stand, quickly ended in the person I madly fell in love with in 2018.
Well, well, well… 2018… that definitely took me by surprise.
Let's just say, for the first time in my 30 years of existence I knew what it's like to share part of your life with another person. My days finally felt meaningful. I didn't mind waking up in the morning, because that meant I could see YOU gain.
I am only going to give the short version of the story here. The full version of this long story I will do in a separate post, or maybe in one of my yet-to-be-written-books. Hey, I need to profit out of this one way or another.
So yeah, 2018 was interesting, because I felt like my life had a purpose again and I knew what I had been missing. Dating a Brazilian meant, I entered an entire new world that was literally hiding right under my nose. I started learning Portuguese by myself – and now one year later I have advanced a lot. Yes, in the mean time I had courses to help me out.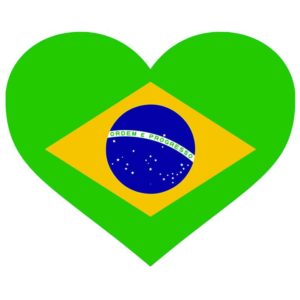 But back to the story… so yeah… I had the beginning of 2018 with my new Brazilian lover, that made me feel like a human again and I finally knew what I wanted and I had it. Sadly, it didn't last that long. Meu querido had to go to Amsterdam for work, but in the end never came back. I did travel to Amsterdam in an attempt to salvage a sinking ship, but failed. Which brings me to the new topic few topics of 2018.
Travel
Curaçao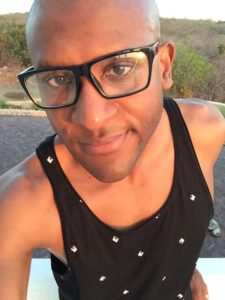 In 2018 I probably traveled the most I have in a short period of time.
At our 2017 office Christmas dinner the boss told us that we were going to travel to Curaçao for a company vacation trip. We didn't really think that would happen, but it did. I have also written in details about that trip. It was quite short, but it was a lot of fun.
The Netherlands
Exactly one month later, I had another trip planned; this time to Amsterdam to go see the one that had stolen my heart. There is when things were clear to me that the love I seeked was not there anymore. It was an entire new person; someone I didn't recognize. This wasn't the same person that promised to wait for me. I was heartbroken… and when I asked if there was someone else, the answer was no… afterwards I found out the hard way that the real answer was yes….
But besides that, I had a great time in Amsterdam. As soon as I realized that there was no love for me anymore I just enjoyed myself. It was Amsterdam Pride and there was more than enough reason not to stay home and sulk. I met many new people and basically partied every single day. In the end I have no regrets. Also, one of my best friends happened to also be visiting so that was more reason to just enjoy myself. I still need to write down the stories from Amsterdam, but you will see those appear eventually.
Curaçao – again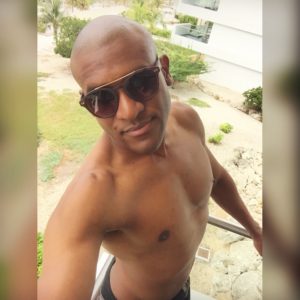 Shortly after Amsterdam I was invited back to Curaçao for the Pride over there. That was also something unforgettable. The stories are also online for you to read. Finally, something good that actually came out of this blogging that I do. If you are reading this and want to invite me over to write about your event or anything, you know where to find me. 🙂
Work
So, work was not going that great near the end of 2018. It was more than clear that I was not going to grow any time soon and that the work relationship with my boss was not what we both wanted anymore, which is why I needed to resign. It all ended up well, but it was just not working anymore for us I was about to go into a new direction and had to say goodbye after 4.5 years of working there.
Depression
With all the struggles I had in 2018, I soon started feeling a fast-ascending depression and for the first time in my life I decided to seek therapy. I have always wanted to, having battled with depression before, but now that I am old enough to do my own things I finally seeked a therapist and we had very successful sessions. I could finally think clear again and knew exactly what I needed. That was also that helped me to make the decision to quit my job as it was not healthy for me anymore. Also, my therapist helped me to deal with my heartbreak and also to help analyze things in life from another perspective. It was more than clear that I know exactly all the things that bother me and everything that is "wrong" with me, I just needed help to know what to do next. We have had our last session in December, but I will ASAP see her again, as almost 3 months have gone by in 2019 and already so much has changed.
So yeah, that was 2018 in a nutshell.
The first half of it was amazing, but the second half of it was quite dark. Luckily 2019 has opened up with a fresh new start and I am positive that all will be good… they say when one door closes another opens. That has definitely been the case here for me. But I guess you will have to wait till the end of 2019 to read all about that. Haha.
Thanks for reading!
– C