So it has been 3 days that Epica has released a new single to promote their upcoming album "The Holographic Principe" and I have not written a thing about it yet? What sorcery is this?
Calm down. Let me explain!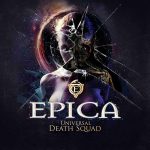 The very first time I heard the song I did not like it. (What?)
Musically it sounded great. Just the quality of the MP3 that I have heard was a bit too low for my taste and also I think that Simone's voice sounds almost unrecognizable. However after a few times listening the first day and not listening to the for an entire day, song started to play itself in my head the day after that. I then had to listen again and started to feel the connection to the music. I finally could appreciate the song. I finally recognized "Epica" and also Simone's voice. This took a lot longer than usual, but I expected this. Epica's music is kind of complex and you basically like it or you don't. I do. But it with new music it takes a few times listening.
I think the grunting part of Mark are the best of the entire song. After the amounts of listening now, I can almost sing the song out of my head and I am sure I will love it even more once I heard the entire album in HQ. I still need to place my order. It has been two years of listening to The Quantum Enigma and it is still a great album, but more music is always welcome and the time is here.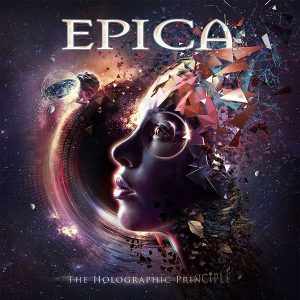 For more information please visit Epica.nl