And finally we have the upcoming Epica album cover, the track list and the release date(s). And as an added bonus a few promotional pictures have been published. All is set and it's time for Epica to rule the symphonic metal world once again.
I am excited and can barely wait for May, cause the tracklist is looking promising and the album cover is quite interesting. As usual there is so much going on and the cover has so many tiny details that will probably all makes sense once the music is released.
The Quantum Enigma
Release date: May 2nd, 2014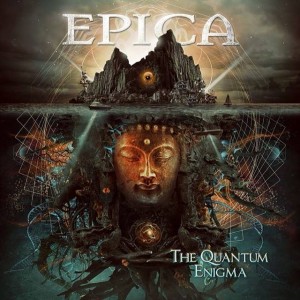 Tracklist:
1 – Originem
2 – The Second Stone
3 – The Essence of Silence
4 – Vicitms of Contingency
5 – Sense Without Sanity – The Impervious Code
6 – Unchain Utopia
7 – The Fifth Guardian – Interlude
8 – Chemical Insomnia
9 – Reverence – Living in the Heart
10 – Omen – The Ghoulish Malady
11 – Canvas of Life
12 – Natural Corruption
13 – The Quantum Enigma – Kingdom of Heaven part II
More detailed information available at the official Epica website.

EPICA IS BACK!!! 😀