The last few weeks and month there have been a lot of new album releases by many of my favorite bands. They have all been amazing. So much good music, so little time to listen to them all. But I have a lifetime to enjoy it, so actually this isn't a real struggle. 🙂
First we have Within Temptation's latest album Hydra. This album was released at the end of January, so I have been listening to it for a while now. The album is far better than I expected it to be. I was not all too thrilled about the previous record, The Unforgiving, but Hydra seemed to be an improvement. The album has many guest vocalists and I was quite worried when I read that the band would be working with Xzibit. Yes, the rapper from Pimp My Ride. But believe it or not… that IS my favorite track on the entire record.
It is a fact that Within Temptation has stepped away from their symphonic metal sound and is more of a rock band with some symphonic elements in their music, but Hydra is listenable nonetheless!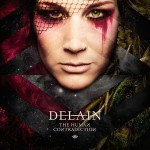 I have already written about Delain's latest record The Human Contradiction. It is still a nice album that I enjoying singing along to in the car on my way to work. Still think it should have been a much longer album, but who cares, they have enough albums now to enjoy their music. I have been checking out some live videos of them and seems that the promotional tour for this album seems to be going great as well.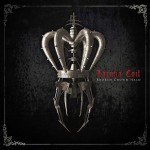 Lacuna Coil has been a bit disappointing for me on their last few records and I barely even listen to them. Their new album also didn't impress me that much. The band recently released a new album called Broken Crown Halo. It does sound better then the previous 2 records, but I think I need to give it some much more listening. Then again their music isn't all that "symphonic" if you ask me.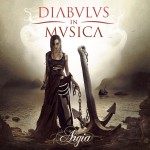 Diabulus in Musica, a band that I took way too long to listen to, because they are amazing!! The band released a new record called Argia, and I love it as much as the first 2 albums. I don't listen as much as I probably should be listening to them, but DIM is totally the type of band that I love: symphonic songs, operatic vocals, choirs, latin chorus; they have it all. You should certainly check them out if this is your kind of music. And while you're add it check out their 2 previous records too. Note: Mark Jansen from Epica grunts on one of the older albums.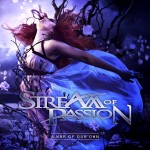 Stream of Passion also released a new album called A War of Our Own. This has been the first SOP album that I loved at the first listen. So many great songs that get stuck in your head as soon as you listen to them. All the trademark SOP elements are on this album: violin parts, high vocal notes by Marcela Bovio, Spanish lyrics and catchy guitar riffs. I am totally in love with this record.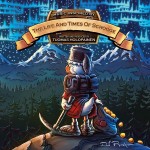 Tuomas Holapainen, the mastermind behind Nightwish, has released a solo album recently called: The Life and Times of Scrooge… yes, Scrooge! As in: Scrooge McDuck! I had no idea what to expect, but since this is Tuomas Holopainen we're talking about I was very confident that this was going to be a great record. Seriously, anything this guy composes turns to complete an utter epicness. This record is exactly THAT!
It's mostly an instrumental album with some vocals here and there, but don't worry, this album will have your attention from the first to the very last minute. I am totally in love with this record. If you love movie scores and epic long songs, go check this album out!!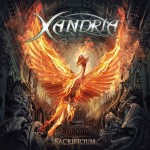 So I am still eagerly awaiting the release of Xandria's new record Sacrificium. I have already heard the 2 singles from this album and they are very promising. I have still to listen to the full album, but have been too busy with Epica's new record, which got released on the same day as Xandria. About Epica I will be writing next!