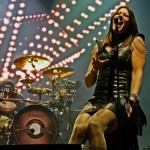 Well, it's official now!! BUT no shocker at all!!
HOWEVER…. still very pleasant and exciting news!!!
After having performed as the temporary lead-singer of Nightwish for a year (wait… it has been a year already?), the amazing Floor Jansen has been officially added to the Nightwish lineup.
Mr. Tuomas Holopainen, you musical genius, you have picked an awesome singer to carry on the legacy of your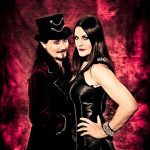 band. I seriously cannot wait for a future Nightwish album featuring Floor on vocals. And hopefully I get to see NW live with Floor one day.
The official announcement can be read on the band's website. Be sure to also check out the news on the upcoming Nightwish Live/ Tour DVD, featuring Floor: Showtime, Storytime. This will keep us all patient until the band starts to write new music.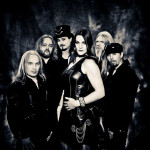 I think 2014 promises a lot of greatness for the female fronted metal bands. Lots of new albums are currently being written/recorded and they will all be released next year. I'm already totally excited as I am thinking about it. Which I lived closer to where all the epic concerts take place though. But I'm sure my time will come. For now I always have Youtube and from time to time I have the ability to fly over, which makes such a concert even more special. 🙂