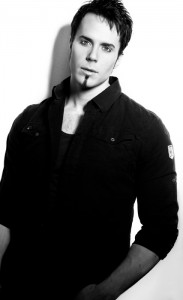 I just read the news that my favorite male fronted band Kamelot has picked a new singer. His name is Tommy Karevik.
I don't know Tommy, but went on Youtube to search (see the video below). I have to say that I am very impressed with his vocal abilities. The band has done a great job in picking Tommy as their new singer, because he sounds just like Roy Khan.
As you know I am a huge fan of the former singer Roy Khan and was very bumped to read about his departure, but while I was watching the video I barely noticed the difference in singing. I even closed my eyes and simply listened…. sounds perfect.
Not many bands pick a right singer and usually change their entire musical style. Sometimes it works, most times it doesn't. But in this case I am satisfied and am looking forward to hear the upcoming new Kamelot album. I am sure that it will yet another masterpiece.
Read the article about Tommy on Kamelot.com