Before the Retrospect movie premiere I had asked my photographer friend Sharik if I could stay at his place after the movie, because the next day I wanted to go to a Delain concert, which Sharik (whom I'm gonna be calling Mc Sharq after this; because that's how he's better know – check mcsharq.nl) also had to be there. Mc Sharq had to take pictures for the metal webzine Dutch Distortion which he works for. I had stayed at Mc Sharq's place in Reuver (Limburg, NL) before earlier this year, so I thought it would be a fun thing to do again.
The next day we had quite a road trip ahead. Reuver is quite the distance from Haarlem and that's where the Delain show was. First we had to pick up 2 friends from Mc Sharq in Eindhoven, had a quick bite at the McDonalds drive-thru and on our way we were.
Once at De Pratronaat we had to stand in line, but luckily not too long. Very soon the doors were opened and inside we were. Since this was a masquerade show, we were offered masks at the door and lots of Delain fans were dressed in costumes. We found a spot at the back of the concert hall where the lighting engineer's booth was. I didn't need to stand at the front row, since I had already seen Delain live in Suriname, plus I also didn't want to leave the group.
The show was opened by Serenity, whom I had also seen earlier this year before. This time they were the openings act, so their setlist wasn't that long. They performed a few of their well-known songs and soon after it was time for Delain to enter the stage.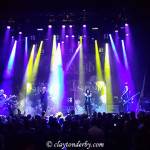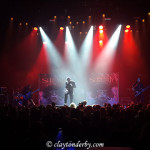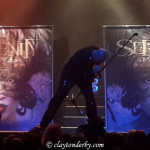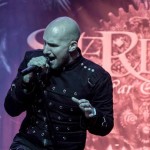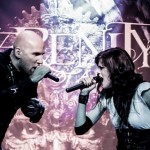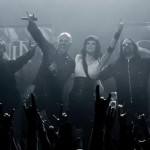 More photos from Serenity by Mc Sharq here.
I have seen Delain earlier this year before in Suriname, as I already mentioned, but I have to say that in their own home country they are a lot better. I do get it though. The stage is bigger and they were able to have all their stage props with them, which they can't fly across the ocean.
The band opened with a new track called My Masqurade, the same title as the name of this show. Soon after they performed a lot of their mayor hits and had lots of surprises and guest musicians on stage, including Georg Neuhauser (from Serenity) and Marcela Bovio (from Stream of Passion). I had a feeling that Marcela would be a guest on stage as soon as I spotted her husband Johan van Stratum in the crowd.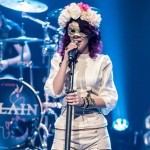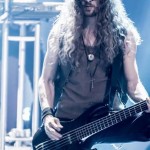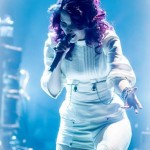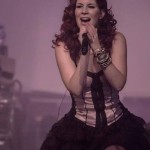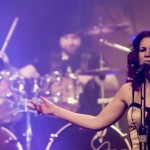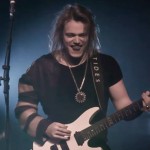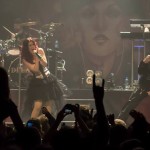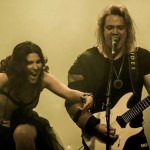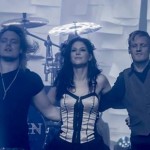 More photos from Delain by Mc Sharq here.
It was a nice show and I had quite enjoyed myself. After the show Mc Sharq dropped me at the train station, where I took the train from Haarlem to Amsterdam.
Serenity setlist here | Delain setlist here