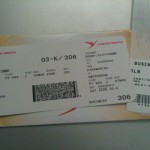 For years I have been traveling and everyone knows that with traveling comes certain drama such as: flight delays, overbooked flights, flight cancellations, lost baggage, trouble with airport security, seating mix-up and much more. Luckily for me, I've not really had a lot of drama happen to me, besides the flight delays and overbooked flights. Oh, and let's not forget those "bumpy" flights. Those I've had quite a few of. But all of that is normal.
Now. Yesterday I was suppose to go on one of my many trips to The Netherlands. It was suppose to be a smooth and fast process, but instead it turned out to be a long and wearisome one.
The departure time was at 23.30hrs and I arrived at the airport quite early at 20.15hrs. Instead of simply checking-in I had to wait. Good thing I wasn't alone; I was there with my dad's colleague/driver.
The reason for the wait, was there was a problem with the check-ins and I had a to wait a moment. I wasn't the only one waiting. As I sat there I noticed that quite a lot of people where standing in line at the cashier's counter to pay for their overweight baggage. They each had to pay an amount of €350 per bag. Also not far from that line were also a group of women opening their bags and taking out stuff in order to make their luggage lighter. Guess that's was the group that was too cheap to pay extra.
After an hour or so of waiting, they called the rest of the people that needed to check-in and said that unfortunately we would not be able to leave today, because they had a case of workload of the cabin. Translation: the plane was too heavily loaded and wouldn't be save to leave the ground.
I was dumbstruck. And I have the feeling that I wasn't the only one. They said, it's not the seating that was a problem, the plane was only filled with 2/3th of the amount of allowed passengers, it's the amount of luggage that was way too much. It was getting close to becoming a very traumatizing night for the woman who gave us the bad news, so she told us to wait a few more minutes while she negotiated with her supervisor. A few minutes later she came back from the back-office with our tickets and said we were able to check-in after all. This was like music to all our ears. I checked in, got my boarding pass (see the photo) and sent my driver home. After all the security checks, I was finally in the departure hall. I went to buy a few things in the tax free shops and went to take a seat in the private departure lounge. I had just poured myself a drink when they started announcing a few names on the loudspeakers. One of those names was mine. I thought to myself: "What the fudge do they want now?". At first I thought that maybe there was a problem with the seating and that I would be assigned another seat. Oh boy, how I wished that was the problem. Instead they told us, we wouldn't be able to leave after all, because as it was first announced to us, the plane is too heavily loaded. At that point I was so exhausted that I barely could utter a single word. We were escorted back outside took our bags and were just left to find our ways back home.
I tried calling my driver, but he didn't pick up his phone. A friendly stranger, a guy who also was suppose to leave offered me a ride back to town and I said yes, because at that time all I wanted to do was sleep, for my head was pounding. It wasn't after a while, when I was close to Paramaribo that my driver called back and I told him I was already on my way home.
So that's the end of that. We were told to come back on Friday to depart, however I know from trustworthy resourced that the Friday evening flight is overbooked, so let's hope for the best.
It appears that something went seriously wrong with the check-ins last night and the airport supervisor is going to get a mayor tantrum from his superiors, for he made the wrong decision. It's NOT allowed to take checked-in passengers of a flight, because there's too much luggage. The unnecessary weight should simply had been left behind. I get that the safety of the passengers comes first, but this was the wrong solution. There were a total of 15 passengers sent back home, while some of them had important meetings to attend. I'm not sure what's going to happen next. All I know that this is not the end of this. I think some claims will be sent to the head office. For now all I personally care about is leaving on Friday.
Oh well. It could have been worse. At least I didn't have to deal with some traveling drama which a few of my friends have dealt with: wrongfully getting arrested or almost being sent back due to an invalid tourist visa. And besides: I had a new topic to blog about. :-p lol