I've already written in depth about Revamp's new album Wild Card earlier. 2 weeks later I am still enjoying it every much and start liking more songs. Now that I also have memorized (or starting to memorize most of them) I am able to enjoy the songs not only musically, but also lyrically and understand the story behind them. This certainly is a must have for all progressive, symphonic metal lovers. If I say "Floor Jansen" I think that should be reason enough to go listen (and buy) this album.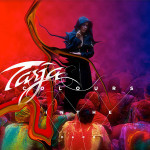 Last week the birth mother of the so-called "opera metal" genre Tarja Turunen released her fourth studio album: Colours in the Dark. Tarja Turunen is another name that doesn't need clarification. If you know Tarja, you KNOW what that woman is capable of doing with her voice. I needed a few listens to feel the new album, but as soon as I did I was hooked. So much musical and vocal diversity on one album. Not exactly metal, but also not too soft. It's hard to describe the music genre. Just listen to it 🙂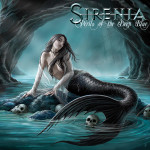 The latest Sirenia album Perils of the Deep Blue has been out for nearly 2 months now, but ever since its release I have been not able to stop listening to it. The album is typical "Sirenia/ Morten Veland", BUT somehow it keeps working. The whole dark gothic theme music and Latin choir; I don't know why, but it keeps sounding good and not repetitive. Alyn has never sounded better in my opinion. I love here high vocals on this album. Very nice artwork on the cover too. Visit their official website for more info.