Hello my dear readers,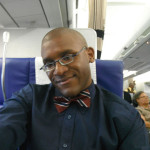 It has been a few weeks since I last found some free time to write something down. Last time I wrote about my excitement about leaving to The Netherlands for Epica's 10th anniversary show. And right now I am in The Netherlands. I landed here 4 days ago. That was Thursday the 14th of March. Right now I am sitting in the train on my way to Rotterdam.
The flight to Holland went by very fast. I barely even noticed that we had flown 9 hours. We were right on schedule; actually ahead on schedule. That almost never happens. Clayton just lucky I guess 🙂
[Do you know where that line is from? George of the Jungle.
He always says: "George, just lucky I guess.."]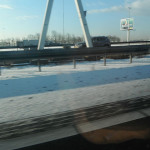 As we were flying over Amsterdam to Schiphol International Airport I was pleasantly surprised to see the city covered in snow. I got very excited, because as you know I'm addicted to snow. It wasn't that much of snow, but I figured it was probably the most I was going to see during this trip that I was very content anyways. I loved it.
After I rested a bit I woke up and switched on my laptop to feed my internet addiction. After a while my battery died and I wanted to charge it. That's when I noticed that I forgot my USA-EU adapter in Suriname. In Suriname I don't need it, because we have electronics from the US, so there are always adapters or sockets available, but here in Europe it's hard to find this adapter. I immediately went into the city to search for an adapter. I couldn't find one. Nowhere. I was about to give up and tried to contact friends and family in Suriname to see if anyone could send me one ASAP. I also had contact with my stewardess friends who happened to be in Holland herself. She didn't have the exact adapter I needed, but another one that could be useful. She was going to leave it by front desk she was staying at in Hoofddorp. That was my only solution at that moment.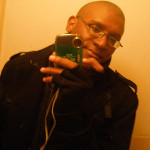 However, later that day one of my colleagues in Suriname tipped me to try Media Markt. He was facing the same adapter drama when he was here last year and Media Markt was the only place he found it. I quickly checked the Media Markt website and noticed that the shop was open until 22.00hrs that night, so I quickly jumped in a bus since it wasn't that far away. In my frustration I jumped in the right bus heading the WRONG direction. So I made a little tour with the bus and arrived an half hour before closing time at Media Markt. There I found the adapter for 9 euros. *phew*
Little did I know that the adapter drama was just the first of my worries for that trip.
My next problem that I have been facing the last few days is the case of my phone display that doesn't want to lid. Yes, I am talking about my recently bought Samsung Galaxy S3. >:-[
Actually the problem started when I wanted to turn on my phone after stepping out of the airplane. The phone works you just don't see anything. After a battery-pull it finally lid. I thought that was weird, but didn't pay too much attention to it. Thought my phone was maybe jetlagged or something. Later that day (still on Thursday, after the adapter drama) the problem occurred again. After a tons of battery pulls, the screen simply stopped responding. I did my Googling and found a place in Holendrecht that replaces Samsung displays. I made an appointment and was planning to go there first and afterwards to Limburg where I would meet my fellow-Epica-fan Pascal to see some real snow. Limburg is in southeastern part of  Holland and there it snowed heavily and was much colder than Amsterdam. I really wanted to experience that.
Later that night I somehow got my phone display working again and had to keep it active to prevent it from dying out again. Which meant that every 10 minutes I have to touch my phone's display to keep the display lid. I've been able to do so for about 3 hours, but eventually had to go to sleep. The next morning when I woke up I couldn't get the screen on anymore. So I went to the phone company to get it fixed.
They replaced my screen; I paid a shitload of euros and was happy to have a phone with a working screen again. As I stepped outside of the building I was pleasantly surprised by some snow. Mostly flurries of snow…. Mostly rain…. Mostly wet…. Mostly didn't care. Just happy to get some white stuff on my face…. Wait, what are we talking about again? lol
As I arrived at the bus stop I wanted to check my phone to see if I was about to step in the right bus. Guess what? My display wouldn't lid up again. Gawddammit.
I was so frustrated and walked back to the phone reparation company. This time I had to leave my phone behind because they would have a better look. If they can't fix it, I will get my money back. I was frustrated and too demotivated to go anywhere else or do much, so I cancelled my plan with Pascal in Limburg. Why? I didn't want to risk going to a strange place with not a lot of money and no navigation.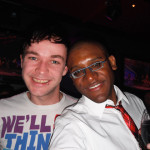 The next day, Saturday/yesterday, I had planned to meet up with my friend Jeroen, the writer that I had met last December when he was in Suriname for the first time. I just realized that I haven't written the story about my new found friendship with Jeroen. Too late now? Okay, maybe later when I have some more free time. Jeroen is really fun and was great to see him again. Later that evening I had planned to meet up with Patrick and Hiro for a birthday party of one of Hiro's colleagues. That was a fun party. We went to 3 clubs/bars and by 4.00 am I was so drunk that I just want to go home and sleep. I have no idea how I managed to get myself at my staying location, but I somehow managed.
At 11.30am I got awoken this morning by a phone call from one of Farid's friends from Belgium. That guy had left his camera in Farid's car when he was in Suriname a few weeks ago and I had to bring it to Holland, where that guy would meet me up. I was also planning to go to Rotterdam today – which is what I'm doing now as I am writing – so I told the Belgian guy to meet me at Amsterdam Central train station. After I returned the camera to the owner I jumped on a train and am on my way to Rotterdam now.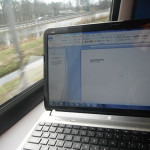 I will however make a quick pit stop in Delft to meet Raul Neijhorst. The photographer that took the photos that are on my website. He recently became a dad and I had promised to visit so many time that I've been in Holland before, but I never found the time. Figured this was the perfect opportunity. Going to visit for an hour or so and then it's to Rotterdam.
Going to stay at Patrick's place in his cube house. Was there last year in May for the first time and I liked it. Also going to visit my other friends living in that city and maybe explore it a bit. Didn't have the time for that when I was there last year and the times before.
So that's all about my time here in Amsterdam. Let's see what Rotterdam has to offer me. 🙂