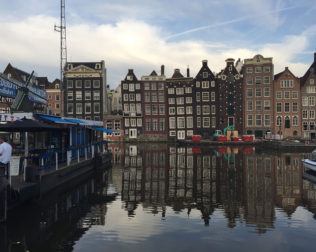 Dear Diary… oops, wrong app.
Dear readers… you know, those two that are actually reading this…
Okay, enough joking around.
Hello,
To those still reading… wow, you really must have nothing better to do, huh? 😀
Okay, seriously now!!
Hi,
I am here writing from the Public Library in Amsterdam.
I cannot remember the last time I was in a library. I've been inside this library before a few years ago, but that was only to pick up something. Today I am actually here for the content of the library.
As I already mentioned I am back in Amsterdam; my "home".
Not officially, but to this day it still feels like it and I doubt this feeling will ever fade away.
I've been here for 2.5 weeks now and have to fly back to my official-home in exactly 10 days.
Time flies. Times flies so goddamn fast that it's not even normal.
What am I doing here in Amsterdam? NOTHING…
Yes, that is the honest answer.