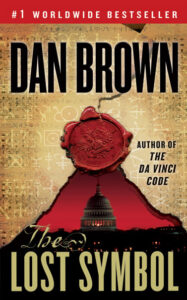 I finished reading this 2 days ago.
There were times when I had to force myself to stop reading and go to bed. And others where I had to restrain myself from reading. It was quite interesting to read. But I agree not as good as the previous ones. The book got plain boring after 600 pages or something when the big secret was revealed.
Having read the previous two books that involved Robert Langdon, I knew that I needed to expect anything and everyone was a suspect to me and yet Dan Brown managed to shock me with big secret. But honestly, that "secret" was really all that there's to the book.
But Dan Brown really is an amazing writer.