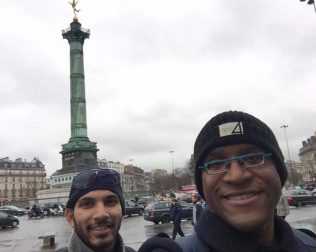 Date: February 12, 2016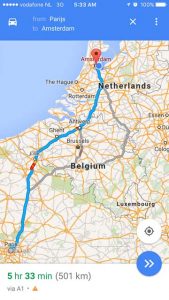 On the early morning of February 12th, 2016, Farid, Ryan and I did a road trip in Farid's VW Polo car to Paris. This was my very first time in Paris, so I was very excited. However it was very early though.
We drove from Amsterdam, via Rotterdam to Antwerp, Belgium.
We arrived just after sunrise in Antwerp. We decided to explore the city a bit and go grab some breakfast.
Antwerp
First thing we visited was the Antwerp train station. That building is ginormous and gorgeous. We had coffee near the Antwerp Cathedral and walked around the shopping area.
Brussels
After Antwerp we drove to Brussels see the Atomium. Another ginormous construction.