Date: February 6, 2016 – Almere and Enkhuizen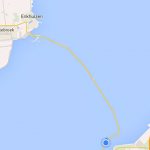 The following day we drove to Almere to visit my aunt that lives there. I needed to bring a few things over, which I brought from Suriname and she also knows Farid from a long time ago and this is the first time they saw each other again.
After the visit in Almere were drove to Enkhuizen. A place I have never visited nor heard of before, but it was very historical to put it in words. The entire town looked like a damn painting.
We also visited this pub that has an official "hofleverancier" status. Places with this status are places that have been visited or provided services to the Dutch royal family.
So wait, what? I peed in the same toilet as the current reigning Dutch King? Awesomeness! 😀